The Chamber is a leader in providing a variety of programs that serve diverse community needs. Our programs focus on leadership development and planning that will lead us toward a better tomorrow.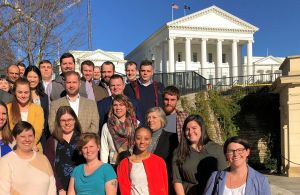 Leadership Harrisonburg-Rockingham is designed to expose current and aspiring leaders to many different aspects of Harrisonburg and Rockingham County, educating them about the community's past, present and future, including our strengths and opportunities that will help us build a better tomorrow.  The Leadership Harrisonburg-Rockingham program includes engaging, community-based meetings over a ten-month period. For more information about Leadership Harrisonburg-Rockingham,  please contact Carlie Floyd -  Carlie@hrchamber.org
Apply today! CLICK HERE for the 2022-2023 Leadership Harrisonburg-Rockingham application.
BOLD (Building Optimal Leaders by Design) is a structured advanced leadership program that utilizes mentorship and innovative programming to cultivate and engage individuals who have the desire and potential to be lifelong leaders in our community.  This is a two-year program with quarterly group meetings.  Mentors and Mentees are expected to meet outside the group meetings as well. For more information about BOLD,  please contact Trent Turner - Trent@hrchamber.org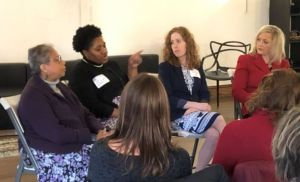 B-Cubed (B3) is a strategy to grow Black and Brown owned businesses in Harrisonburg and Rockingham County. B-cubed blends a combination of comprehensive business support including business plan development or improvement, marketing guidance, technical assistance, micro-loans, small grants, mentorship and networking support. B³ utilizes a phased assistance approach, customized to the businesses current stage and needs. For more information about B-cubed, Click Here to apply to the B-Cubed Program.